Supporters
What do I support, and why should I support the game?
The act of Supporting the RedZoneAction.org (RZA) Game (whether for a short, medium or long-term) isn't solely about money. We really do appreciate your decision to support the game as it indicates to us that our efforts to steadily enhance and improve the game, and to move the game in the right direction, are also shared by yourselves.
Obviously there is a great deal of satisfaction for us to be gained if we have a loyal and satisfied supporter base; it tells us that we are moving in the right direction, although we don't intend resting on our laurels.
I'm sure you are all aware that this is a spare-time project, albeit a spare-time project that is starting to become quite sizeable. However, the nature of a project such as this means that we have a modest but increasing financial cost-base. Monthly costs include those related to the Server (Hosting, Storage etc), external software and other assorted services. Without covering these costs, we would be unable to provide the RZA game.
Aside from the Supporter Account, there are other more indirect ways that you can help us at RZA. One example is page advertisements. If you click the Ad, RZA will receive a very small financial reward.
There are several totally free methods of assisting us at RZA; basically by making RZA known to a wider audience. You could follow us on Twitter and/or Facebook, as example.
In addition to Social Networks, it would be great if you could mention RZA in any online (or offline) activities that you enjoy e.g. maybe you have a Blog, maybe you play online games or are a member of various forums. If so, please mention us as this could help bring new managers to RZA. If you used a referral link, you would also help yourself at the same time.
Last but not least, some Rating Sites have links to RZA. Obviously, the higher rated we are, the more inquisitive visitors we receive, and these are all potential new managers for RZA. Ways that you could help us on the rating sites include voting for RZA, and also writing comments/opinions at the ratings sites regarding your RZA experience.
Whichever actions you take to help us, however large or small, we truly appreciate your efforts and your support. The most direct way to support RZA is purchasing a so called Supporter Account. Details can be found below.
Thank you very much and Best Regards,
Pete & Co.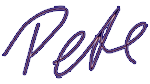 What do supporters get?
No direct advantages in matches!
Salary estimation per player
Roster download to CSV or PDF
50 friends online in list instead 10
Upload the team badge to show it on clubs homepage
Upload an avatar to show it on your forum posts
A detailed weekly training and injury report
A message once a player recovers from his injury
The Challenge Pool Scheduler works for Tuesdays, Fridays and Saturdays (free of charge friendlies) too
Up to 10 different setups of the depth chart instead only 1
Up to 50 history entries for the forum history, not only 10
Up to 10 different profiles for game settings, not only the default game settings
Up to 10 different profiles for training settings, not only 2
Up to 500 historic entries for each item in Fanshop statistics, instead only 25
Charts in Fanshop statistics
Bulk game settings: Store Game settings from profiles to more than one game by on click
Alert messages if stock is below a given value in Fanshop
Alert messages if players enter the transfer market, based on given profiles
Alert messages if players or coaches plan to retire, or retire finally
Download the list of players to draft to Excel (CSV) including their scout reports
You could add notices to each of your players like "my future QB, no sell!" or "get rid of him soon"
Add remarks per player on the Draft board
50 events viewable in team history instead 10
50 messages in inbox, sent folder and team box instead 10 each
Enhanced inactivity timeout period of 28 days instead 21 or 7 for non supporters
Bot block feature to prevent your team from going "computer controlled" during long absence...
Access top 100 lists for forum posters, stadium size, salaries and more instead only top 10
Instant access to your own teams match results via RSS newsfeed
The website is free from commercial ads except when they are needed for the game play
Add own appointments to the Team Calendar
Gamecenter Premium access instead Gamecenter Standard. You see the movement of the egg and the plays on the grid as they were live by having a refresh rate of 10 seconds instead 60 seconds
On Login all match results and league tables could be hidden based on your settings. You can enter the matches page and start watching your games "As Live". A Show/Hide Function is available via the bar in the top
You will get a small amount of Credits when purchasing the Supporter Account
You could use the RZA Management Studio to manage your roster
Compare your players in the Player comparison tool
What does the supporter feature cost?
There are several supporter packages available:
12 months package, 19.95 EUR, this includes 100 Credits
3 months package, 7.95 EUR, this includes 25 Credits
1 months package, 2.95 EUR, this doesn't include any Credits
How can I get it?
You can purchase the supporter package by using paypal or you can turn some Credits into a Supporter package.