RedZoneAction.org Blog, tagged with News
Available tags:
Block of Granite (0/293)

,
Coaches Corner (0/2)

,
Howtos (0/10)

,
Jack6s RZA Guide (0/21)

, News (0/502)

,
Rumours (0/0)

,
RZA Users Mag (0/6)

,
Stories (0/4)

,
Top25 Rankings (0/22)

2020-09-14 13:50
Now 2 gamedays are in the books and the college football world did start to take some hits.

How so?

On week 1 the scheduled game between UL-Monroe and Troy was moved of 5th of September to December, based on COVID-cases.
East Carolina-Marshall was scheduled to play on 5th, but was initially shifted to 12th and then postponed without a new date set, thanks to COVID.

For week 2 the Baylor-Louisiana Tech slated for September 12th was postponed/canceled thanks to COVID-cases at Louisiana Tech.
And the Tulsa-Oklahoma State was scheduled on September 12th, but was shifted to 19th, because of COVID-cases at Tulsa.
Also the TCU-SMU-game was scheduled for September 11th, but because of COVID cases at TCU. No replacement was scheduled.
The NC State-Virginia Tech games of September 12th was moved to September 26th, because of COVID-cases.
Also FIU did shift the game against UCF because of COVID. Likely it will not re-scheduled.

For week 3 already 3 games scheduled are postponed/canceled.
BYU-Army was scheduled for September 19th, but some positive COVID-cases at BYU did lead to cancelation of the game. The schools do officially try to reschedule that game, but so far no date was named.
Memphis-Houston was scheduled for September 18th, but several COVID-cases at Memphis did bring that game to an end. Houston will play Baylor on 19th instead.
Virginia Tech-Virginia was scheduled for September 19th. COVID cases at Virginia Tech did lead to a postponement of that rivalry game. Also the Duke-Virginia games was moved from November to September 26th, thanks to that postponed game. Maybe they try to play as many games as possible early, to have open spaces for rescheduled games.

I'm not sure I did find all changes, it's a constant issue, which does not produce much news, here in Germany, so following it is hard.

Some teams do allow a fans, some not. Vanderbilt did already announce to not allowing fans for the whole October. LSU allows 25%. It's not really understandable to have such wide differences, but OK, here in Germany it's the same.

The bottom line is, so far every week had COVID-related games not being played and so far not all teams did start playing.
So what will happen when games do fall apart, conference games, and the time runs out.
What will happen if teams are not allowed to play, for weeks?

This is incredible.

The 1st week did see some crazy games:
South Alabama did win against Southern Miss 32-21, which did lead to the 1st coaching change in the FBS. Southern Miss coach Jay Hopson did step away from the program, after a talk with the AD. After 1 game. My god.
Army did crush Middle Tennessee 42-0
BYU did win against Navy 55-3.
And Memphis did beat Arkansas State 37-24. What's strange here is that after a few days later the Memphis game against Houston was postponed/canceled.
Several players from Arkansas State were also positive on COVID, but the team did play Kansas State a week later, without those players.
I'm not saying the players got COVID during the game, but this looks strange, right?

The 2nd week did see also some crazy games:
Arkansas State did upset Kansas State 35-31. Big win for Arkansas State.
Louisiana won against ranked Iowa State 31-14. While this looks quite clear, the Cyclones did surrender late in the game and allowed that last TD in garbage time. They did not even try to stop the Red Wolves. in theory they could have turned the game, with some luck. But they did not stop the clock and did not try to keep Arkansas State out of the endzone.
Notre Dame won their ACC debut 27-13 against Duke.
Funniest news I heard on that gameday was Georgia Tech winning against Florida State 16-13 and the Jackets QB did complete 23 passed, which was the 1st time a Jacket QB hit so many targets in a game since 15! seasons! Triple option is gone so far I guess.
Tulane won against South Alabama 27-24.
Coastal Carolina, quite new in the FBS, won against Kansas 38-23. Kansas under Les Miles was supposed to become better .... Hmmmm.

Just to give you an outlook for week 3 there are some highlights.
You would not believe it, but BYU against Army is a ranked vs ranked game. 21 vs 22. Wow. Army did get better over the last few seasons and are no longer as bad as they were. BYU ... not sure they are back in championship form, but they did look good against Navy.
Ranked UCF does play Georgia Tech, which might become a great game. The Jackets did win against FSU, so UCF might have a hard time on the road.
Also great looks #17 Miami @ #18 Louisville.

But the full COVID season is still not going on. The SEC did not start to play and eventually the BIG10 will take a revote on their decision to wait until next year to play.

It's a strange season, so enjoy what you can.

'Til next time
Jack6 on BLOCK OF GRANITE
Tags: Block of Granite, News
2020-09-09 20:51
2020 season pickem game!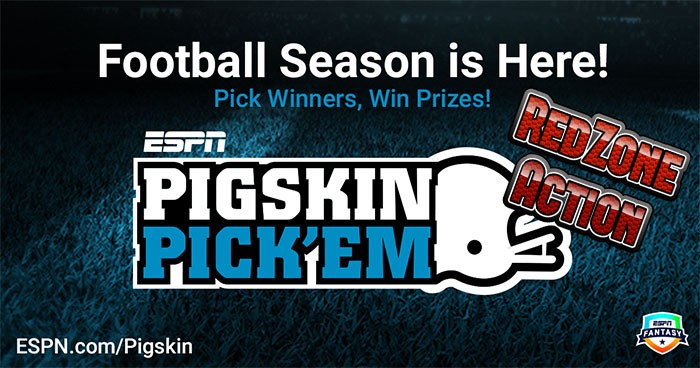 Details: Click

Tags: News