RedZoneAction.org Blog
Available tags:
Block of Granite (0/346)

,
Coaches Corner (0/2)

,
Howtos (0/10)

,
Inside Deventer Devils (0/28)

,
Jack6s RZA Guide (0/21)

,
News (0/576)

,
Rumours (0/0)

,
Stories (0/4)

,
Top25 Rankings (0/22)

2017-10-14 16:11
Oh yes, one thing left...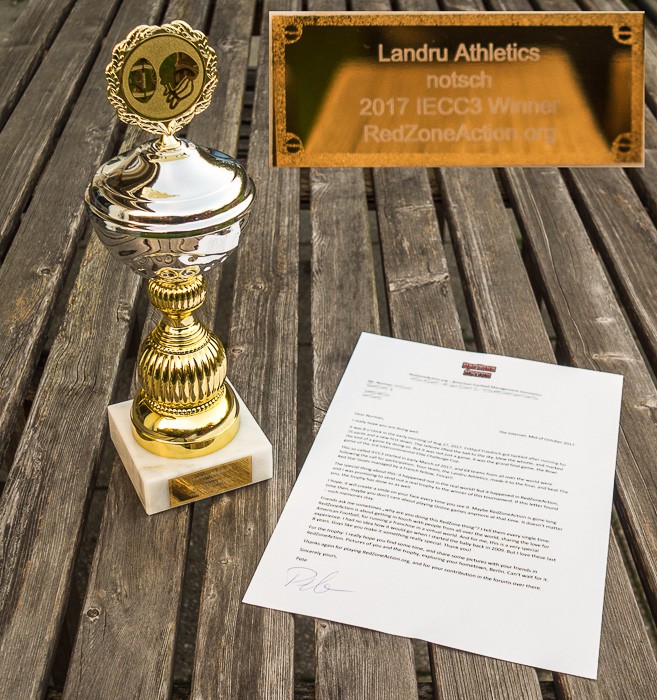 This is what notsch will receive within a few days...

Congrats again on winning the Intercontinental Elite Challenge Cup, series 3. His Landru Athletics have beaten 63 other teams. Therefore, he deserves this trophy.

Thanks to all teams participating in this special event. And keep an eye on the forums - maybe there will be a 4th version of this tradition started by manager MTS1972 a few years ago!
Tags: News