RedZoneAction.org Blog
Available tags:
Block of Granite (0/359)

,
Coaches Corner (0/2)

,
Howtos (0/10)

,
Inside Deventer Devils (0/28)

,
Jack6s RZA Guide (0/21)

,
News (0/591)

,
Rumours (0/0)

,
Stories (0/4)

,
Top25 Rankings (0/22)

2018-11-10 14:44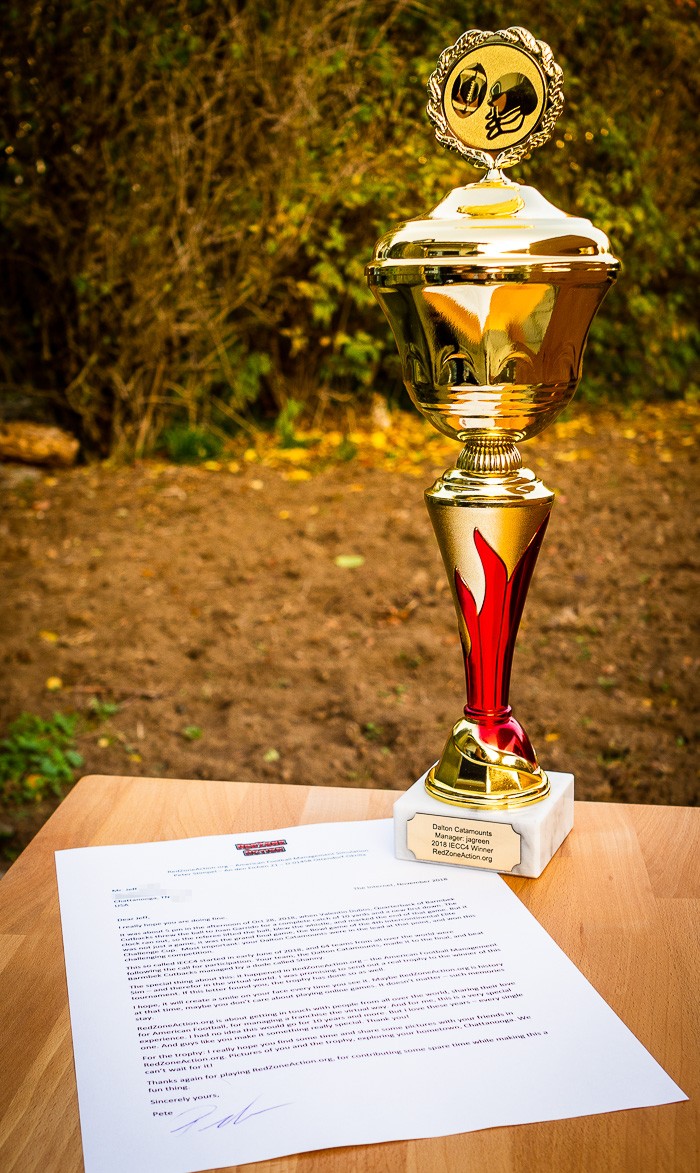 Since today this beauty is its way all the long way from Germany to Tennessee. We hope it will travel safe, customs won't consider it to be something strange, and Jeff can keep it in his hands in a few days from now.
Since Jeff has won the 4th International Elite Challenge Cup here in RedZoneAction.org, he really deserves this trophy.
Tags: News