RedZoneAction.org Blog
Available tags:
Block of Granite (1

/351)

,
Coaches Corner (0/2)

,
Howtos (0/10)

,
Inside Deventer Devils (0/28)

,
Jack6s RZA Guide (0/21)

,
News (1

/585)

,
Rumours (0/0)

,
Stories (0/4)

,
Top25 Rankings (0/22)

2016-03-01 23:31
You guys know probably about our campaign on that webpage called Online Sport Managers.

This site is doing advertisement for Sports games as RedZoneAction.org is one. I know from a couple of talks that some of you joined us by seeing our advertisements over there. This page is awarding the best games for each category, and RedZoneAction.org once more became the "American Football Game of the Year". So a nice badge is joining the others on our gallery.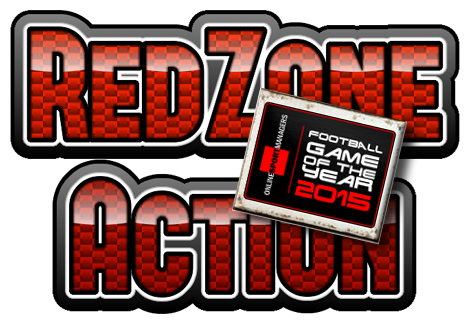 By the way: if you like, just visit the page, drop a nice comment about RedZoneAction.org, or just rate the game "Best"! There is no better way to attract new managers...

We use this chance to say Thank you to all those playing the game, to those supporting us - no matter if by money, by voting for us, by just keep playing. Those who spread the word about our little game. We hope, we are able to provide ongoing fun to you, and we will work hard to achieve our goals.

Yours,
Pete
Tags: News