RedZoneAction.org Blog
Available tags:
Block of Granite (1

/351)

,
Coaches Corner (0/2)

,
Howtos (0/10)

,
Inside Deventer Devils (0/28)

,
Jack6s RZA Guide (0/21)

,
News (1

/585)

,
Rumours (0/0)

,
Stories (0/4)

,
Top25 Rankings (0/22)

2018-02-05 15:02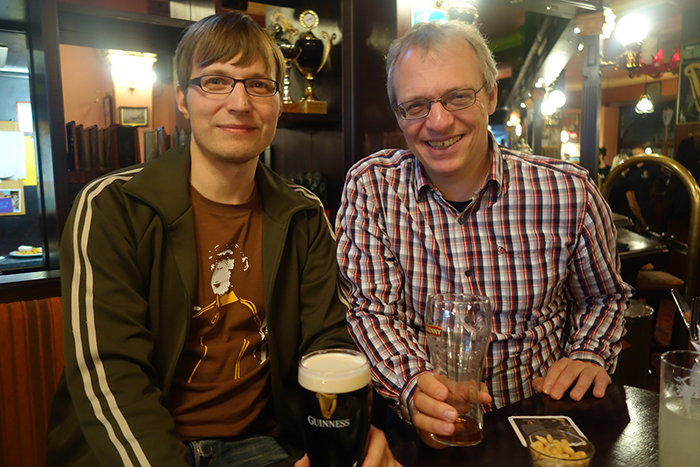 The NFL season is over! Last night the Eagles pulled a win in such a close close game. We have seen nearly no defensive action by both teams. "D wins championships" seems to be not true anymore, and once more the haftime show was not what we would have expected...a German newspaper even confused the protagonist, and wrote "watch Justin Bieber tonight"...

But we do not confuse things, and want to introduce two managers to you. On the left side of the picture, there is notsch from Landru Athletics, one of the most successful teams in RedZoneAction.org for years. On the right side you see hollyhh2000, owner of Wilmersdorf Wadenbeisser - who are another very successful team in RedZoneAction.org.

The guys met in a Pub in Berlin, just to talk about this and that and everything, they had a good time, and enjoyed the beer. Needless to say who is the favorite of the upcoming season...just check the brand of the beer...

Thanks for sharing this picture!
Tags: News