RedZoneAction.org Blog
Available tags:
Block of Granite (0/351)

,
Coaches Corner (0/2)

,
Howtos (0/10)

,
Inside Deventer Devils (0/28)

,
Jack6s RZA Guide (0/21)

,
News (0/585)

,
Rumours (0/0)

,
Stories (0/4)

,
Top25 Rankings (0/22)

2013-07-12 11:30
"One more, one more"...this is what "Master Yoda" was thinking when he read about the news: The Best Rated Game in June 2013.

"Another trophy I have, say Thank you I would like to. A great community you are, proud of you I am." - says former Quarterback of the Rebel Alliance, record-holding, breath-taking, professional Jedi Master Yoda. "You must feel the Force around you!"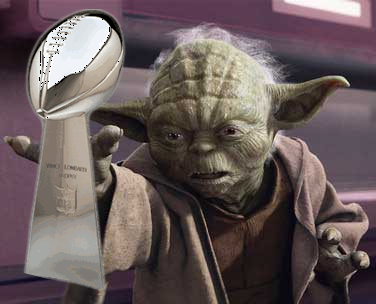 Now let's move on...tomorrow we start another exciting season. We wish you good luck!
Tags: News